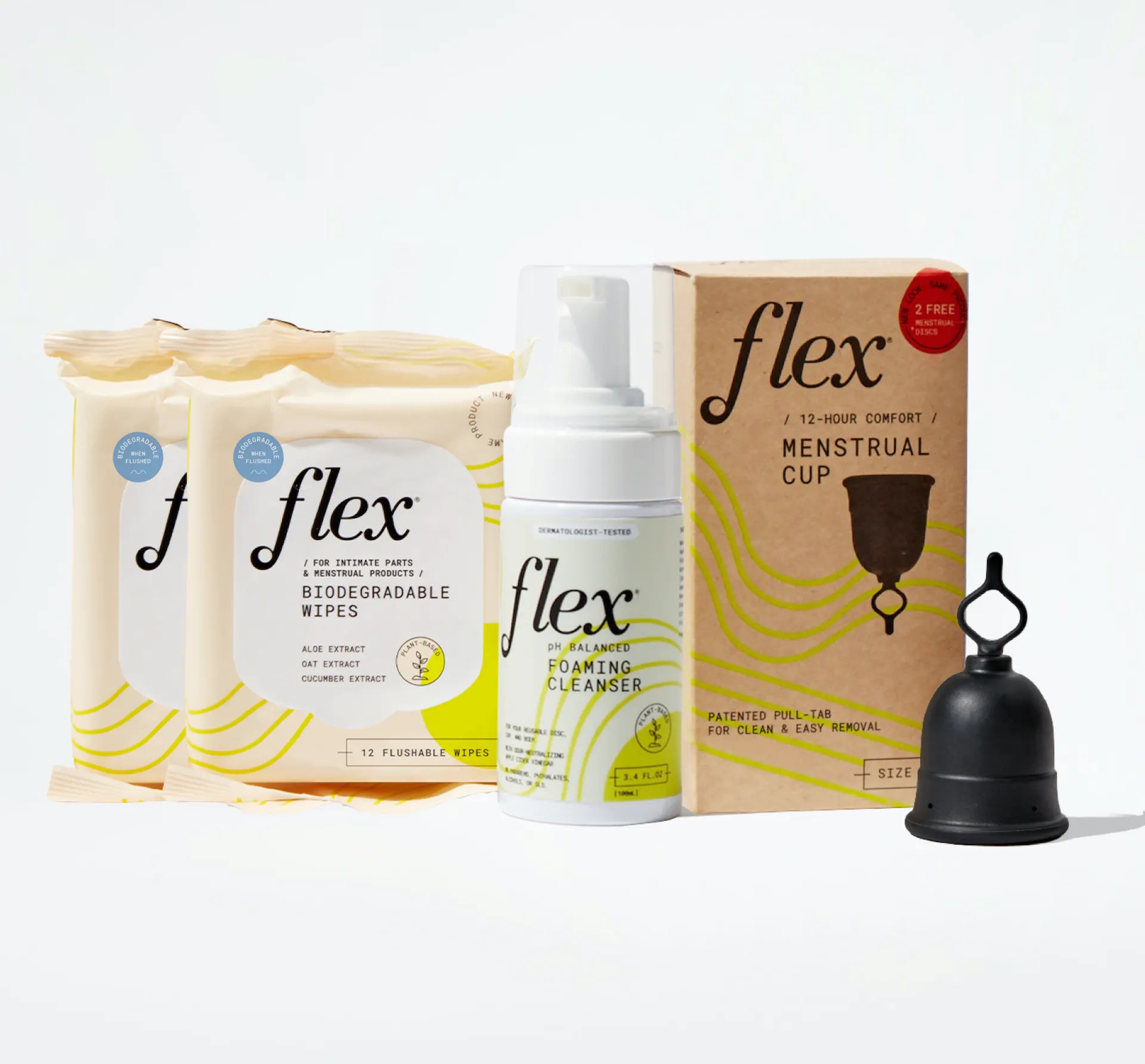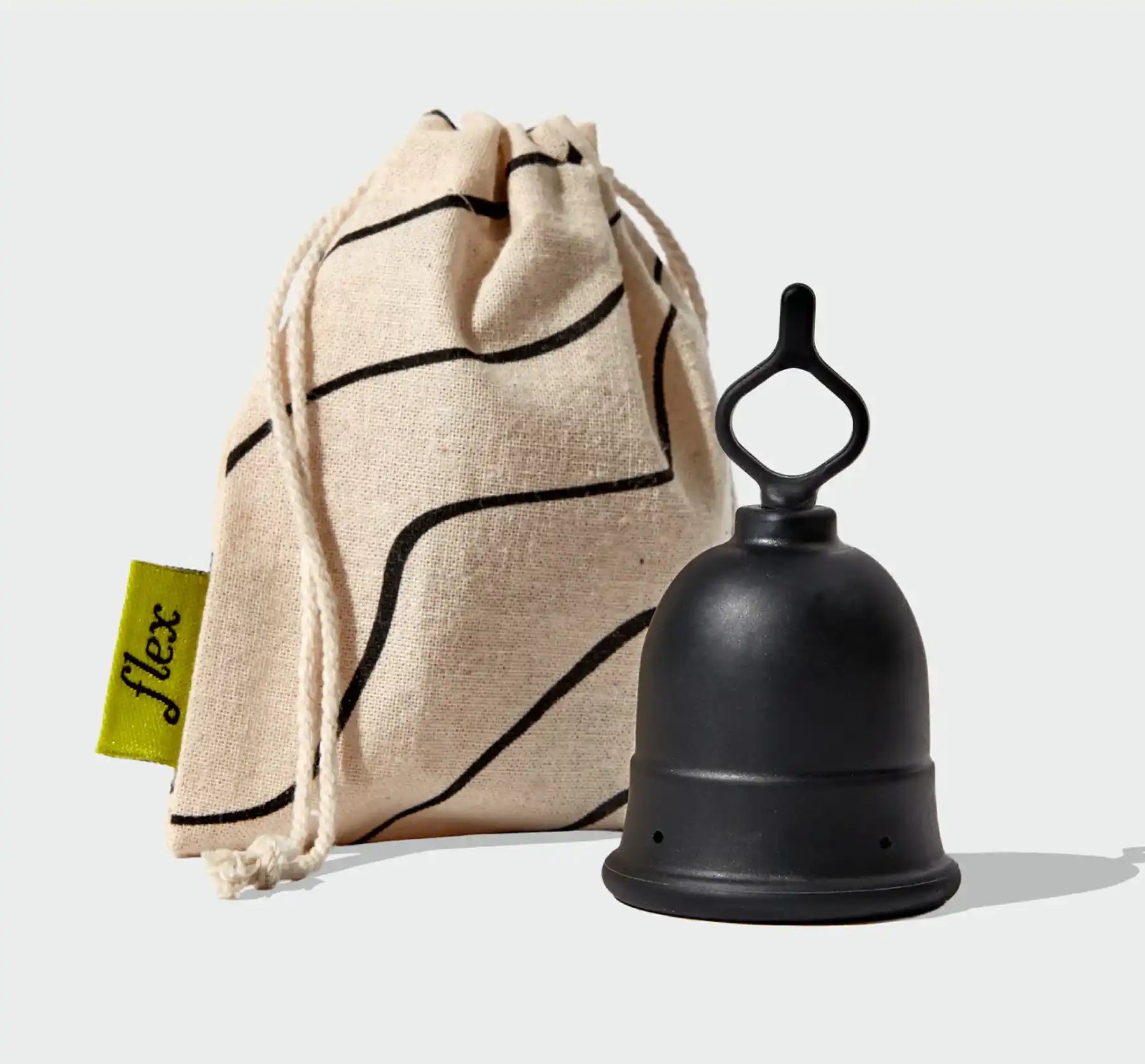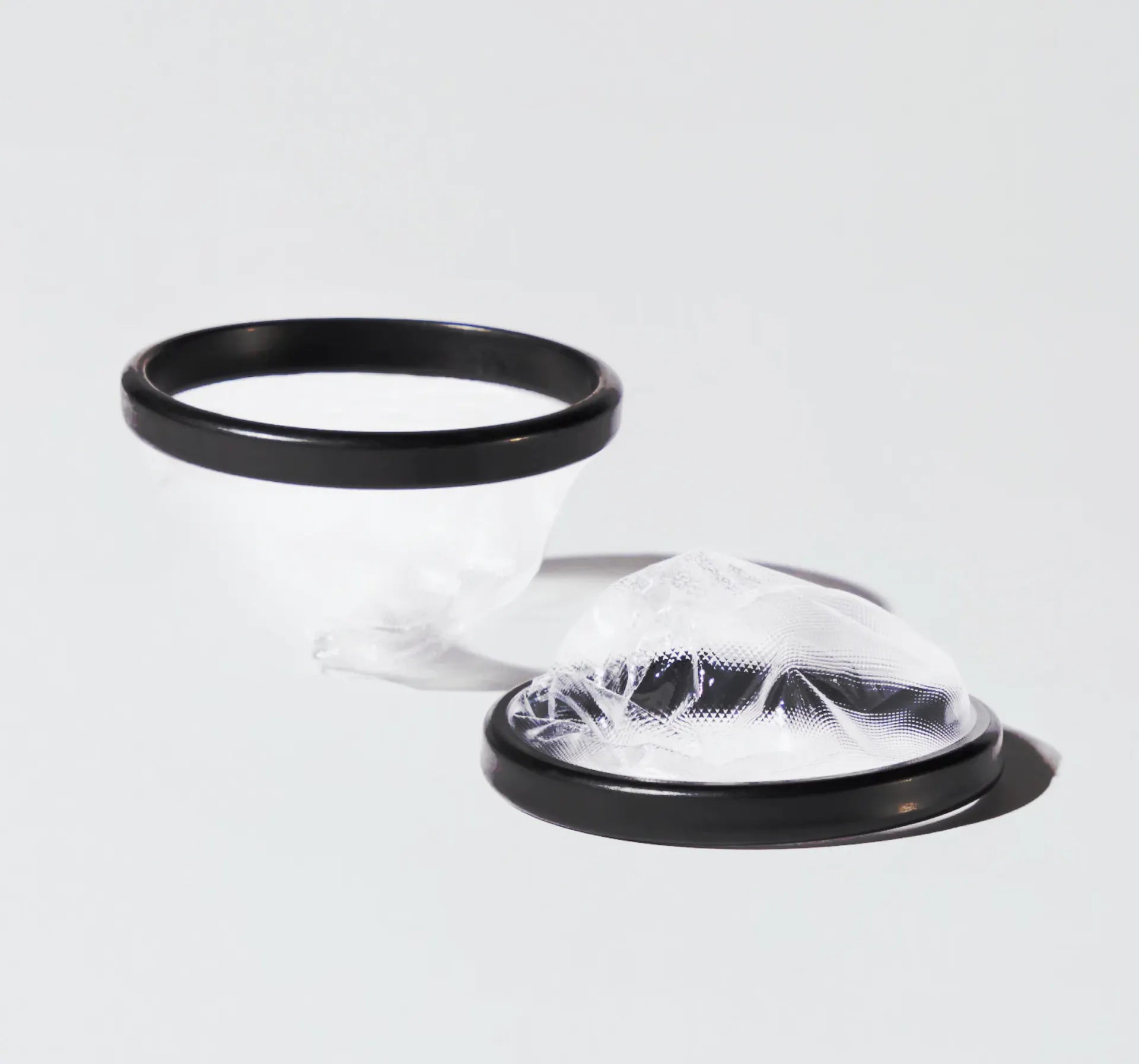 Our beginner-friendly Flex Cup paired with plant-based period care products to keep you covered all cycle long.

Flex Cup, Foaming Cleanser, and 2 packs of Biodegradable Wipes (24 wipes total); FSA & HSA eligible
12-hour period protection
Patented pull-tab removes like a tampon
Made for beginners

Plant-based & pH-balanced
Why you'll love Cup Starter Bundle
Cup Starter Bundle customer reviews
Total 5 star reviews: 429
Total 4 star reviews: 37
Total 3 star reviews: 22
Total 2 star reviews: 14
Total 1 star reviews: 12
94%
would recommend these products
Best friend

I've use my flex every period for four years and am only now coming back to buy a replacement. This cup is a dream!! So easy to get in and out, can go a whole day without changing it. Worth every cent.

Jessica

Verified Reviewer

4 weeks ago

Winner

I've tried two other popular cups before and hated them for various reasons, such as short stem, irritation, and mainly how difficult and uncomfortable it was to remove them. The pull tab is an absolute game changer, breaking the suction was impossible with other cups but it is so simple and quick with the flex cup. No irritation due to the soft material, no struggling to find the stem, never migrates too far up, no leaks, no stained cup; the flex cup is seriously magical. I struggled with it at first, the normal "C" fold I was used to using just does not work for me with the flex cup, but once i switched to the "tulip" fold it has been total smooth sailing. I'm a huge fan

ZR

Zsophia R.

Verified Reviewer

1 month ago

Worthwhile Buy

I love my flex cup! I've saved so much money on menstrual products, it's fantastic. I especially like the unique pull tab. I had a bit of a scare with another brand when I couldn't get it out, but the tab on this one clears those concerns. Would definitely recommend.

adayiah

Verified Reviewer

2 months ago

best cup out there

i have used multiple cups, and i have to say, this is my favorite by far. i've been using it for a few months now. it's a good size, it doesn't leak, it's SO much easier to remove, the black color is nice, and it feels nice and sturdy. i don't have trouble getting a seal, but if you are new to cups, just give it some time, you will get a hang of it. it's so much easier and less messy to not have to fuss with breaking the seal with your fingers, the tab really does do it for you! i'll admit, i was skeptical, but it really works. i even have an IUD and i actually feel safer using this cup. it was worth the investment, and i don't see myself switching anytime soon. it is super easy to thread and unthread, it doesn't mess with the seal, and it is easy to clean. 5 stars all around for this cup, honestly, thank you!

Jewel K.

Verified Reviewer

2 months ago

Love it!!!

I'm a busy high school student who doesn't have the time of day in the middle of my activities to change a pad or a tampon. I absolutely LOVE my flex cup. I have a lot of anxiety and used to get so anxious in public in worries that I would leak, but now I can wear my flex cup for 12+ hours and not have to worry about anything! I just put on a panty liner just in case, and I've had no leaks! I was worried about it fitting when I first saw it but I followed the manual and used one of the folding techniques, and it fits perfectly! I recommend this product!
Reviews Loaded
Reviews Added
Frequently Asked Questions